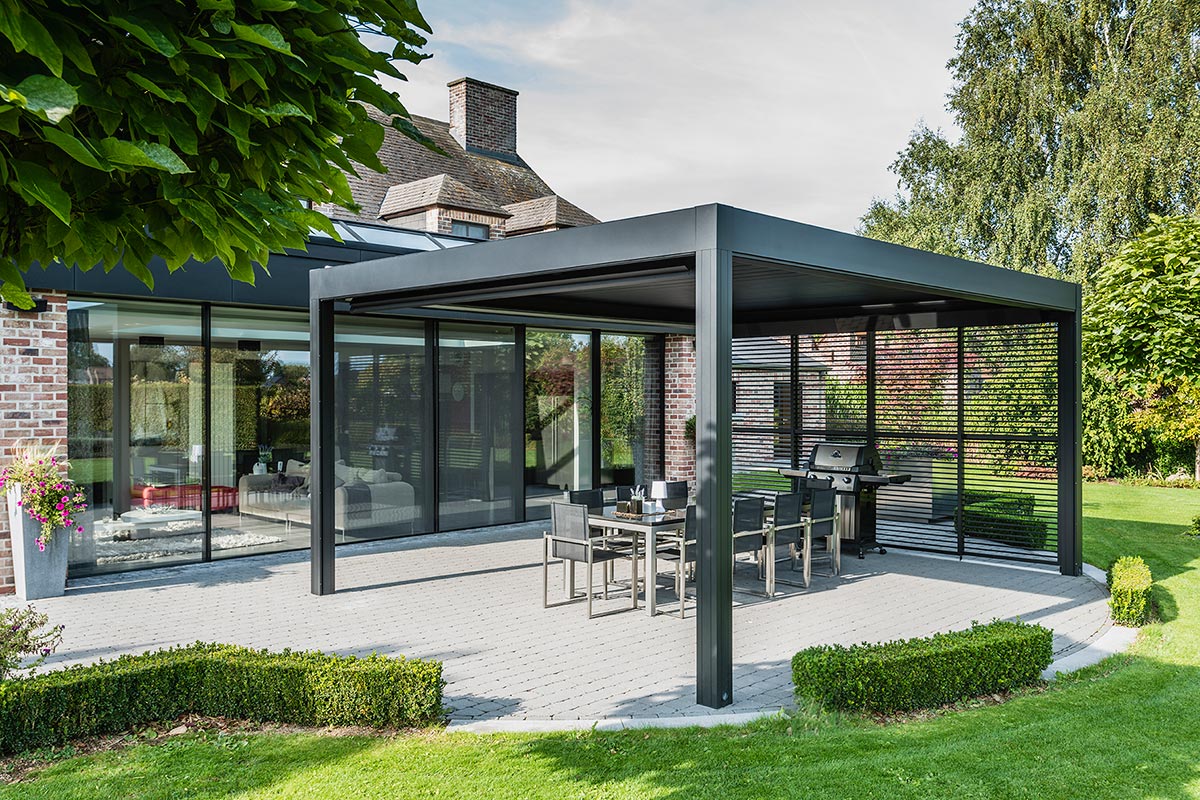 Why Gallagher's is the Smart Choice for Your Outdoor Space
At Gallagher's, we do more than just sell you a product. We take the time to understand what you're looking for and offer a complete package that fits your budget and enhances your home or business. No surprises, no stress, just top-notch service from start to finish. Remember, you'll cherish quality long after you've forgotten the price tag.
All-In-One Installation Service
Going the budget route often means you're on your own when it comes to installation. You might have to juggle different contractors to get everything set up, from the structure itself to the electrical wiring. With Gallagher's, you get the full package. We handle everything so you can sit back and relax.
Quality That Stands Out
You can easily spot a Gallagher's pergola; they simply look and feel premium. That's because we use only the best materials and work with top-of-the-line European brands like Renson, Corradi, Markilux, and Alpha Shadow Design. While budget options may show their age quickly, ours are built to last and resist the elements.
Increase Your Property Value
When you invest in a premium pergola from Gallagher's, you're not just buying a product; you're boosting your property's value. A well-designed outdoor space is an attractive feature for any home or business, making it a wise long-term investment.
Next-Level Accessories
This is where things get exciting. Unlike budget options where you might have to cobble together add-ons from various suppliers, our pergolas come with a wide range of available accessories. Think of built-in lighting, heating solutions, rain and wind sensors, glass walls for added privacy, and even sound systems. These aren't just add-ons; they're fully integrated features that elevate your outdoor space from nice to wow!
User-Friendly Operation
Budget pergolas often rely on manual operation, which means you're doing all the work. Ours come with motorized louvers, built-in sensors, and the option to control everything via a mobile app or remote control. It's convenience and luxury rolled into one.
A Warranty You Can Count On
We stand by the quality of our products. While many pergolas come with a basic one-year warranty, Gallagher's offers an extended three-year warranty. We're that confident. And to keep things running smoothly, we offer regular maintenance services.
Tailored to You
Let's talk customization. Not only can we match the pergola's colours and finishes to your home or business, but we can also add any combination of our premium accessories to make sure they fit your lifestyle perfectly. Whether you have a sprawling patio or a cozy deck, we'll make it work.
More Than Just Salespeople
Our team knows these products inside and out. We help you pick the right options and even suggest designs based on what we've seen work well in the past. Plus, we're always ready to collaborate with designers and architects to bring your vision to life.
Wrapping It Up
Sure, you might find cheaper options out there, but remember—you get what you pay for. Gallagher's offers a stress-free, all-inclusive service that leaves our customers thrilled with their outdoor spaces. And we back it up with a standout warranty.
If you're in the Toronto, Ontario, or GTA area, don't settle for less. Reach out to us for a free quote and make your outdoor living dream a reality.