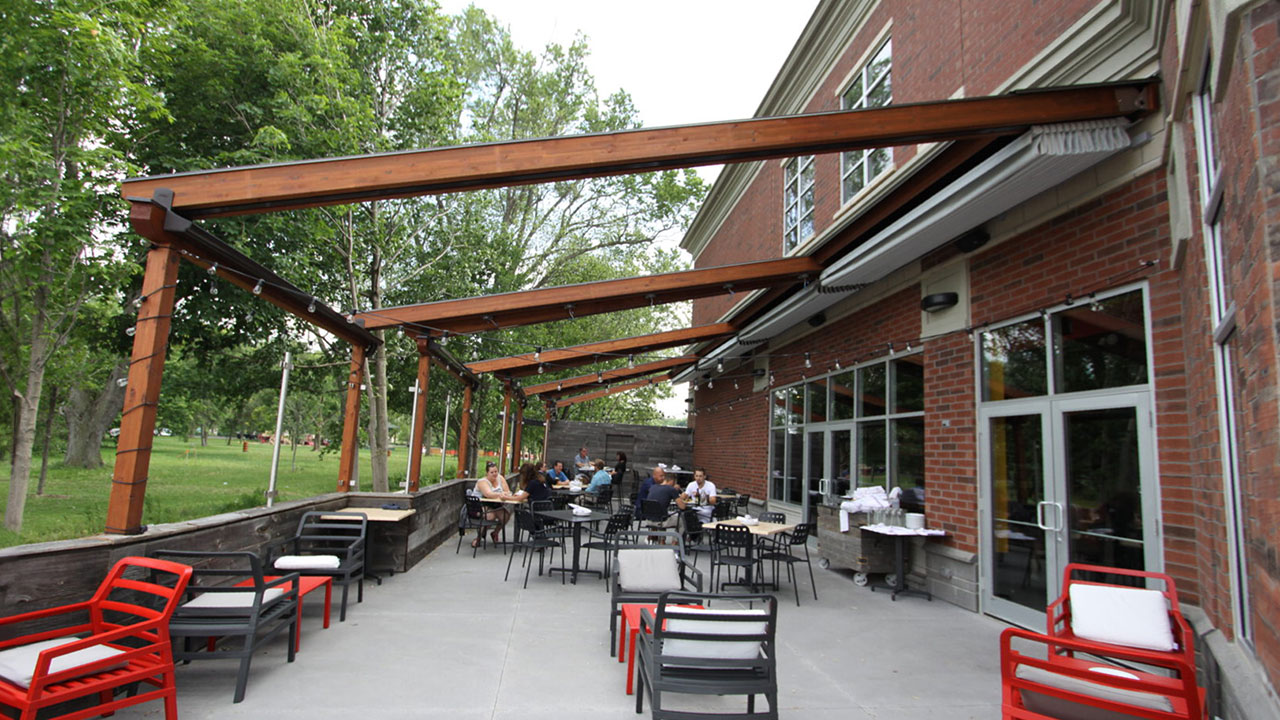 First Impressions Matter
Think about the first thing guests see when they step into your venue. A sleek, modern retractable pergola can make a huge difference. It's not just about the look—though they sure are good-looking—it's about setting the vibe. With a retractable pergola, you're telling your guests: "Hey, we've got style and we care about your comfort." And the best part? With Gallagher's handling everything, setting up one of these beauties is a breeze.
So Many Choices
Every place is unique, and retractable pergolas can match that. Whether you like the look of louvered styles or prefer the wide-open feel of a canopy, there's something for everyone. Want it standing on its own? No problem. Prefer it attached to a wall? We've got you covered. From cool colours to different materials like aluminum or classic wood, there's a pergola for every venue. And let's not forget, these aren't just any pergolas—they're crafted with European quality.
Cool Features Everywhere
Now, here's where it gets fun. Imagine controlling your pergola with a remote or even an app on your phone. Need some lights for evening events? Integrated LED lighting's got your back. Want some tunes? Optional built-in Bluetooth speakers will keep the party going. And if it starts getting chilly, just turn on the built-in heaters. Oh, and if the weather decides to be tricky, the pergola's sensors will adjust things so your guests stay comfy.
The Real Benefits
Looks aside, these pergolas are real game-changers. They keep guests safe from the sun, protect them from unexpected rain, and even block out some of that wind. Plus, your venue can keep going strong because they're good for nearly all seasons, even when others might have to close up. More time open means more happy customers (and hey, better for business).
They Fit Right In
These pergolas feel at home anywhere, from busy restaurant patios to calm, scenic wineries. Golf clubs, hotels, spas—you name it, a pergola can elevate the place.
Browse our patio structure project gallery to see some examples.
Let's Get Started
Ready to transform your hospitality business? With Gallagher's, you're in good hands. We've worked with some of the most prestigious venues across the GTA, Niagara, Waterloo, Guelph, and London. Our team knows their stuff and they're ready to help you pick out the perfect patio structure.
Reach out, chat with our experts, and see how a retractable pergola can make your place the go-to spot in town.