With spring right around the corner, this is the perfect time of year to consider purchasing a retractable awning in Toronto for your business. With the warmer weather, most businesses can expect to see a rise in customers, especially restaurants and cafes that offer a patio dining option to their guests. Here are just a few reasons why your business needs a louvered pergola this spring: Get rid of retractable awnings references in this post. They are different from louvered pergola's and have no reason for being mentioned. If we are talking about louvered systems then they are the only items that should be mentioned
Protection From The Weather
A louvered system protects your guests from harmful UV rays and inclement weather while still allowing them the option of sitting outdoors on the patio to enjoy their meals. Whether the weather outside is hot and sunny or gloomy and rainy, a louvered pergola will help to increase your sales by giving your guests more space and focusing on their comfort for peace of mind.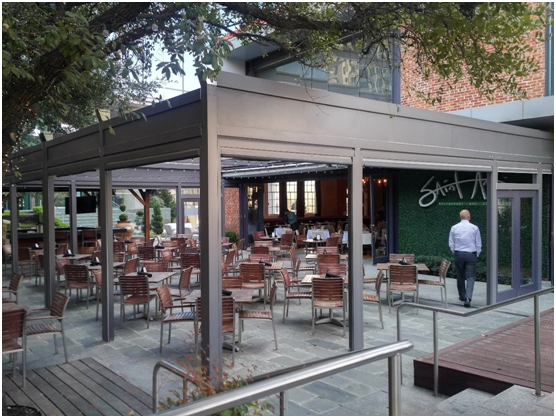 Provide Ventilation Control
A louvered system allows as much or little air as you want through your outdoor space with the turn of a louver. Prevent heat building up while providing shade for you and your guests, or let the sun shine through and bring some fresh air. The choice is up to you!
Adjust The Brightness Level
Manipulate the intensity of sunlight entering your outdoor space by installing a louvered pergola. Some of your guests might enjoy the opportunity to get out of the shade and give their eyes a break from the sun. Your guests can also best enjoy your outdoor space in low-light hours by opening your louvers, presenting a perfect balance in brightness level.
Manage The Temperature
Have more control over the temperature of your outdoor living space to provide a more comfortable experience to your guests.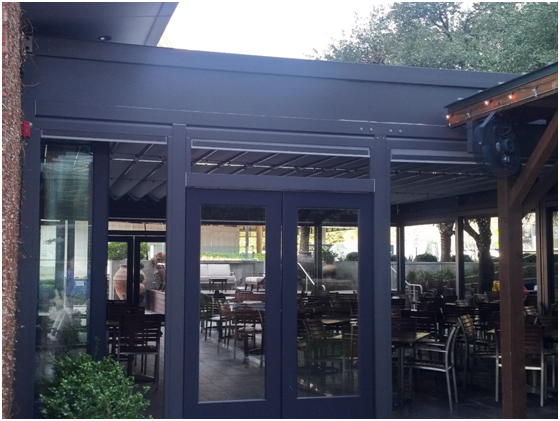 Gallagher's Awnings: Get Custom Retractable Structure In Toronto
At Gallagher's Awnings, we have over 30 years of experience working alongside various businesses to provide them with the perfect retractable structure in Toronto for their business. We offer solutions that can be made using high-quality, fade-resistant fabrics to help you provide a more comfortable experience outside your business or home. Contact us today to book your complimentary on-site consultation and receive a personalized quote.